---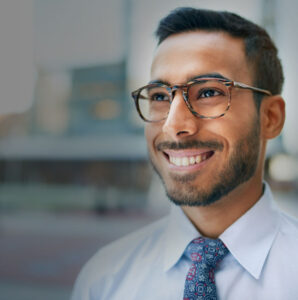 Get your vendors ready for sale with StagePay
For years, top real estate agents have been using property styling to ensure their vendors get the best price on the market.
CampaignAgent are making it easier than ever for vendors to access the funds they need to stage their home for sale, with our latest product StagePay.
We all love a great transformation – whether it's Cinderella and her new gown for the ball, or Tony Stark becoming Iron Man – the most powerful stories tell us that anything ordinary can turn into something extraordinary.
According to OpenAgent, styling a home can add an additional 5% – 10% to its value*. Luckily, your vendors won't need to rely on magic to transform their homes! With our newest product, StagePay, we're making the sales process easier by providing next day funding for the staging and styling of a property (including minor repairs)
One of the barriers that stops vendors investing in the styling of a property is cashflow concerns. Most Australians simply cannot afford to spend a few thousand dollars just to get their property on the market. Much like the marketing campaign for their property, vendors can see the benefits – but don't always have the capital available to fund the work.
With StagePay, agents can give their vendors access to next day funding for staging and styling – even minor repairs! Whether your vendors were considering a fresh coat of paint on the walls, or staging their property to the nines with furniture and art décor, CampaignAgent can help.
Staging helps buyers visualise themselves in the property
Empty homes do not leave room for a buyer's imagination. Styling a home creates an inviting atmosphere that helps people imagine themselves moving in. Styling can help buyers form a connection with a property.
Staging helps a property stand out
While every home is unique, a prospective buyer may have looked at hundreds of properties. They've seen it all, and it would be easy for them to skip past. Staging a home can give it a distinct personality that stands out.
Staging distracts from imperfections
No home is perfect. Whether it's an odd-shaped room, a poorly positioned window or a lack of privacy. While staging can't fix these problems, it can make them seem like less of an issue. The right piece of furniture can fill a room, an extra lamp can add light, and a few tactically placed plants may offer privacy. Whatever the issue, there's always something a stylist can do.
It's simple – StagePay is available through CampaignAgent's Pay Later solution. We'll provide next day funding for eligible trades bills, with the funding for the properties marketing campaign to follow as usual. It's just one of the ways we're empowering our partnership agencies to drive the best results for their vendors.
* RACV – Staging a home for sale, is it worth it?