---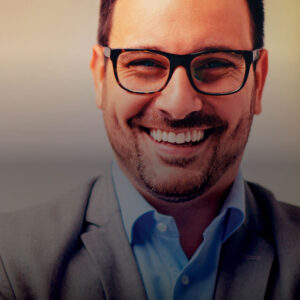 Dreaming of the day you can hire your own team?
With the real estate industry seeing unprecedented growth over the past few years, now could be the time to invest in an Effective Business Unit (EBU)
While there is still some financial uncertainty lingering from the pandemic – you may be wondering, is it the right time to invest in an Effective Business Unit (EBU)?
Like any investment, there are risks involved. The benefits are clear – you can free up valuable time, and dedicate yourself to creating new connections and generating new leads. Most agents dream of the day they can reassign admin tasks to someone else, so they can focus on growing their business. However, the upfront costs of hiring an EBU could potentially hurt your cashflow. 
It may seem like creating an EBU is taking one step forward, but two steps back financially. It's a huge investment to hire other people into your team – and the right people for the job won't come cheap. But if you've reached a point where your market growth has begun to slow, it could be time to consider investing back into your business.
Breaking down the cost & how to manage your cashflow
In most cases, a listing agent will need to earn at least $500,000 in Gross Commission Income (GCI) before it makes sense to recruit. For the new hires, the base salary will cost between $40,000 and $50,000 – and that's before overheads and bonuses.
One way to minimise your risks and reduce your working capital is by partnering with CampaignAgent. As your payment solutions provider, we could provide upfront funding for a range of different things – from vendor paid advertising, to advancing your commission entitlement. 
We can help by simplifying your cashflow with our products Pay Now, Pay Later and SmartCommission. 
Our Pay Now Pay Later platform was designed to take the complexity out of vendor paid advertising. By covering the cost of marketing campaigns, Pay Now Pay Later takes the pressure off an agent and vendor's cash flow. But many agents have also found another benefit to using the platform. By reducing the upfront costs for the vendor, agents have been able to negotiate higher commissions for the sale.
While this may only be half a per cent here or there, over an entire portfolio it can make a huge difference to your bottom line. Effectively, Pay Now Pay Later can help you maximise the return on every sale, helping you raise the revenue you need to set up your EBU.
Once you have established your EBU, our SmartComission platform can help you streamline your revenue and ensure you have the funds to cover your team's overheads when you need them. SmartCommision allows you to access your commission in less than 4 hours, which means you'll never have to chase up vendors or their conveyancers. So you can stop worrying about how you'll fund your Effective Business Unit and start planning how you can use it to take your career to the next level. 
At CampaignAgent, we're dedicated to giving agents the tools they need to unlock the working capital in their business, so they can reach new levels of success

Seth Watts, CampaignAgent Co-Founder