---
Thinking about moving, but not sure how to make it happen?
For most people, your first home isn't your forever home. Whether you've run out of room in your current place or you're thinking about growing your family – it can be easy to decide you need to move, but harder to make it happen.
With the housing market being so hot, many are finding themselves with limited choices, and quickly being out-bid at auctions. Housing affordability is at crisis point, and when you're focused on repaying a mortgage, it can seem almost impossible to save for another deposit for your next home.
Someone wise once said that if you buy enough tickets, you'll win the lottery. It's the same for buying property – if you have enough borrowing power, the higher you can bid and the easier you can secure the property of your dreams.
So, what is the best hidden secret for homeowners? You already have the bidding power to make your next move!
If you've purchased property before, you would know how difficult it can be to save for a deposit (and the stamp duty!). Cutting out your morning coffee or smashed avo on the weekend simply won't cut the mustard. And when you're repaying a mortgage, it can be nearly impossible to save another $30K – $50K for your next deposit.
The past two years throughout the pandemic have been a catalyst for change in the real estate industry, with agencies relying heavily on technology to continue selling houses. With the development of this technology, agencies can now offer homeowners a different way to pay while selling and buying.
The good news is that if you're currently selling or have just sold your home, you can access your equity to put towards your next place – no need to wait for settlement. So, whether you're ready right now to make your next move, or perhaps you've found your dream home – time is of the essence to place a bid, and you need the financial certainty to make an offer.
What is the equity in my property?
It's easy to calculate the equity you have in your current property – simply take your property's current value, and minus the money you owe on the mortgage. For example, if your property is worth $750,000, and you have $500,000 left to pay off on the mortgage, your home equity is $250,000. By unlocking the equity in your property, you can easily access the funds you need to pay for the deposit on your next property.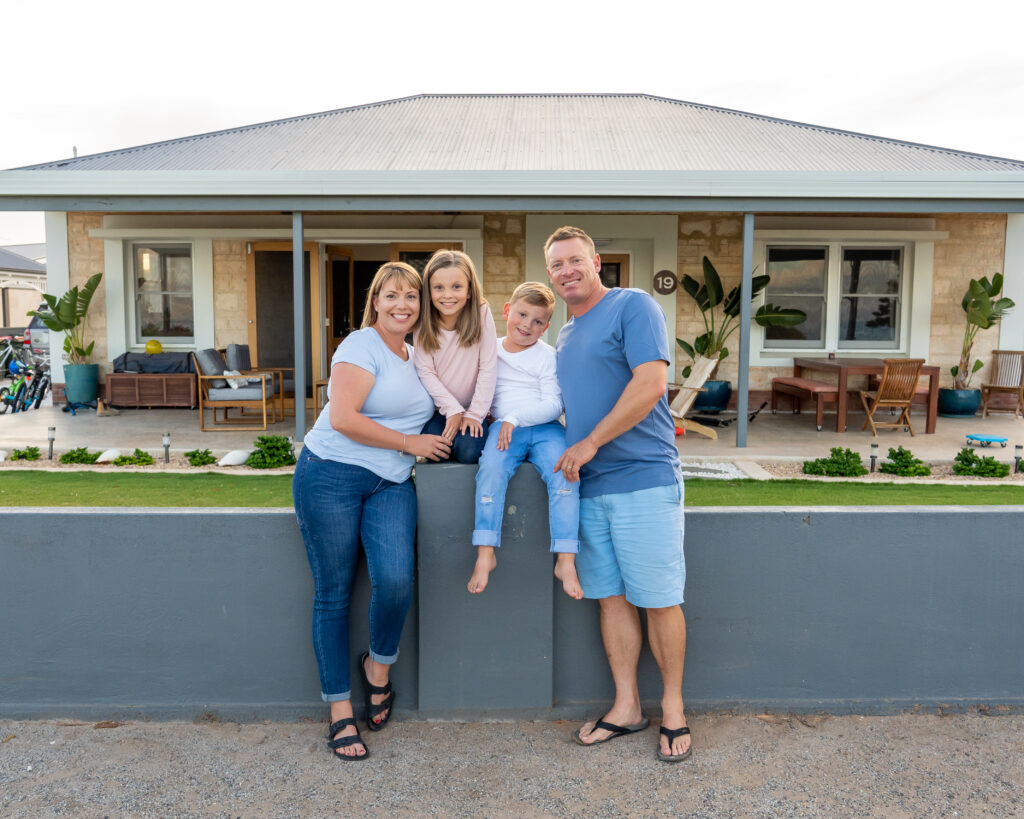 On average, settlement can take anywhere between 30 and 120 days. Did you know that if your property has sold unconditionally, you don't have to wait until the property has settled to access part of the funds from the sale?
There are many benefits to accessing your equity early – after all, moving isn't always as simple as moving from point A to point B. Most people will have to rent after selling their current home, and will then spend months looking through realestate.com.au, going to inspections and negotiating offers. Wouldn't it be easier if you could purchase your next place, before your current property has settled?
Put the odds in your favour and secure your next property with ease with a product like DepositNow.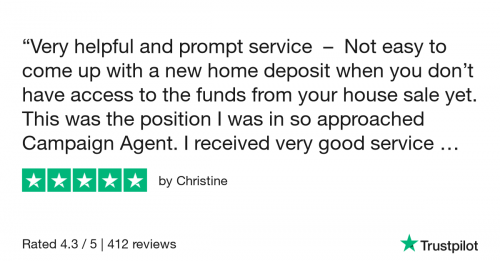 Who is CampaignAgent?
CampaignAgent is the leading provider in Pay Now, Pay Later solutions for real estate marketing. For most Australians, buying a house is their greatest achievement and the biggest investment of their lifetime. When it comes time to sell, homeowners can help their property reach the widest possible audience and drive the highest selling price.
With CampaignAgent, homeowners have the financial freedom to invest in the right marketing campaign for their property, including funding for staging and styling – so they can put their property in the spotlight – with the flexibility to Pay Later.
With CampaignAgent, it's not just about getting the property looking its best – it's also providing access to equity, so homeowners can buy while they sell. With our smart finance solutions, homeowners can make the most of the sale of a lifetime.
We firmly believe that with the right support in place, Australians can realise their dreams through property.
Want to learn more about DepositNow? Enquire today.
Read the latest CampaignAgent & real estate news, designed to help you make the most of your home.