---
CampaignAgent today announced a suite of new products along with its new brand.
CampaignAgent is here to transform real estate in the new 'I'm Sold' brand campaign via The Bureau.
Real estate has long been set in its ways: marketing, sales, paperwork, and hands-on property management. CampaignAgent is here to change all of that with its fresh approach to Pay Now, Pay Later Real Estate.
CampaignAgent's intuitive technology and real estate platform brings vendors, landlords, tenants, and agents' new financial freedom to maximise their property's potential. It's an approach that's changing the way things have always been done, disrupting the category, and liberating a whole industry.
Their new brand mission and purpose of 'inspiring confidence in transformation' open new possibilities for people looking to get ahead in real estate.
Seth Watts, Co-Founder of CampaignAgent, said: 'Our customers live in a world of possibility, opportunity, excitement, and sometimes fear and uncertainty. We want a brand that genuinely shares that experience with them – and shows we're here to help them achieve their goals. It's not about numbers, interest rates, or percentages. It's all about opportunity and excitement. Ultimately that's what we want this brand to be.'
Shaun Moriarty, CEO of CampaignAgent, added: 'We provide capital to turbocharge real estate sales and business. I think our branding will inspire and make people feel confident in that by putting a smile on their faces.
Of the campaign positioning, James Holmes, Head of Marketing at CampaignAgent, added: 'When agents, vendors, or operations and admin use our software, they are sold because it works brilliantly. "I'm Sold" is the voice of recognition and validation. It goes right to the heart of real estate, showing confidence and belief in CampaignAgent.'
"We provide capital to turbocharge real estate sales and business. I think our branding will inspire and make people feel confident in that by putting a smile on their faces." – Shaun Moriarty, CampaignAgent CEO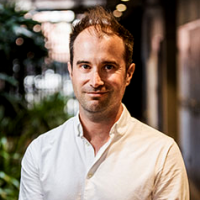 The brand campaign is not the only new thing from CampaignAgent too.
In the next few weeks, their flagship product VPAPay will see a rollout of significant upgrades, offering vendors, and Agents, access to more Pay Later funding amounts and up to six months to align marketing and staging costs even more closely to the sale proceeds of a property.
It will also equip agencies with more flexible funding options to help them market their properties. For real estate agents, VPAPay minimises the friction that can occur with vendors to make conversations easier and more valuable on investing in marketing.
CampaignAgent's industry-leading Pay Now, Pay Later solution – VPAPay – streamlines the marketing process for agents and, with a strong focus on transparent transactions, provides trust and security for vendors. It allows vendors to align payment of their marketing with the sale proceeds of their sale rather than upfront at the start of a campaign.
With property values reaching record highs in both metro and regional areas over the past six months, the market has shown that vendors are happy to put forward the funds required to sell their property with the knowledge they too could see record prices.
When Australia's red hot property market eventually cools, convincing vendors to outlay thousands of dollars could prove difficult. At present, vendor-paid advertising can range from $4,000 in more affordable regions to well in excess of $20,000 in some areas of Australia's capitals. The challenge the industry faces is maintaining vendors' confidence in the need for and value of investing in marketing.
By removing the vendor's friction point of funding for the right marketing campaign and demonstrating that investing in marketing is the right thing to do, the knock-on effects will stimulate the real estate economy, providing more work for real estate adjacent industries, especially those specialising in marketing.
As CampaignAgent reimagines what "could be", agencies will also have free access to a suite of payment and funding tools for sales commissions (SmartCommission) and property management (PMPay), as well as being able to give their vendors access to their equity through DepositNow.
DepositNow is a gamechanger for vendors.
Buying a home is complicated and stressful.  The decision to buy or sell first is fraught with risk. Homeowners not only need to find their perfect home, they also need to navigate the complexities of the mortgage market that is dominated by the big four banks.  This problem has worsened since the Banking Royal Commission, with banks imposing stricter and more complex loan application processes that have increased the application timeframe in many cases to four-to-six weeks.  Furthermore, many lenders have withdrawn from the bridging finance market completely, whilst others have limited the offering to existing customers and have burdensome processes.
DepositNow is a bridging loan designed to help homeowners secure their next big move, by unlocking the equity in the property as soon as it sells. Homeowners can access up to $500,000 and up to80% of the available equity in their current property.
DepositNow offers a simple digital application process and same-day approval. Homeowners can find their dream home on Tuesday, apply, and get approval on Wednesday and buy with confidence on Saturday. Once their current home has reached settlement, the funds are repaid to CampaignAgent instantly. It's simple, fast and flexible.
CampaignAgent's products are designed to remove the constraints that limit homeowners' success and are rewriting the playbook in the real estate industry. With the launch of this platform and the constant innovation of new offerings, CampaignAgent looks set to continue transforming real estate.
Now everybody can get ahead with real estate.
For more details contact:
James Holmes, Head of Marketing
T: 1300 882 622
E: marketing@campaignagent.com.au
Co-Founder & CEO: Shaun Moriarty
Co-Founder & Chief Revenue Officer: Seth Watts
Head of Marketing: James Holmes
COO: Genevieve Murphy
Marketing Assistant: Stephanie Cook
Creative Agency: The Bureau
CEO: Daniel Boi
Brand Positioning Strategy: Ed Bechervaise
Consulting Creative Director: Ed Bechervaise
Art Director: Ed Bechervaise
Brand Strategy Development: Rod Clausen
Copywriter: Rod Clausen
Brand Design: Daniel Boi
Animation Production: Yuk Foo
Director: Alan Dickson
Illustrator: Bobby Dazzler
Motion Design: Bobby Dazzler
Read the latest CampaignAgent & real estate news, designed to help you make the most of your home.