---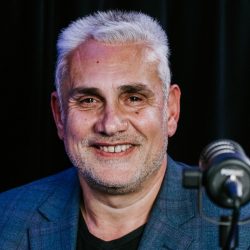 Heading to an auction? Get the best tips to beat the competition, from one of Australia's most high profile auctioneers, Tom Panos.
With over three decades of experience in the real estate industry, Tom Panos has truly seen it all. And while real estate auctions can be nerve-wracking, there are some easy steps prospective buyers can take to give themselves confidence when walking into an auction.
In the current market with many properties selling well above reserve, it's more important than ever that vendors are armed with the right advice before walking into an auction. With no sign of the competition cooling down, vendors need to bring their A Game to auctions – to give themselves the best chance of securing the property.
Here are Tom's top 4 rules when attending an auction!
Rule #1: You must be in it, to win it.
For many people, auctions can seem intimidating. Things move quickly and if you're not careful – you could be ruled out of the competition before you've even placed a bid. Always come to an auction with a sense of confidence, and don't wait for someone else to place a bid, or for the property to be on the market – sitting on the side-lines won't help you win the game.
If you've never been to an auction before, watch some videos online so you can familiarise yourself with the process, and walk into the auction with confidence!
Rule #2: Make your best offer
If you've been looking for a new place, you might feel like goldilocks trying to find the right property for your family – so when you find a place that is the right fit, don't miss out by making a low-ball offer. If you're serious about purchasing the property up for sale, make sure you're placing your best offer.
There are many factors to consider when placing a bid, but one of the biggest risks is bidding too low! Starting out with a low-ball offer is asking for another bidder to come in with a much higher offer, which could potentially knock you out of the game entirely.
"A good auctioneer has the ability to sense the mood and rhythm of what pace should be used, and vendors shouldn't wait to place their bids – you risk someone else placing a higher bid and immediately cutting out your chances of winning the property" – Tom Panos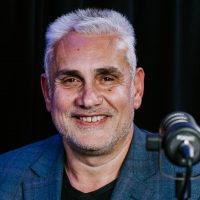 Rule #3: Write down your walk-away figure
During a competitive auction, it's easy to get caught up in the heat of the moment. Your adrenaline will start pumping as the numbers get higher – but it's important to remember your financial limits before walking into the auction.
It can be all too easy to overstep your budget by a few hundred, or even thousand dollars. Most people will have arranged their finance before attending the action, which gives you a comfortable range to work within. Having a complete understanding of your budget and spending limits will tell you when it's time to walk away.
If you hear the bidding reach your limit, it's time to walk away – because without financial certainty, you won't be able to secure the property – no matter how set your heart is.
Rule #4: Get your finance sorted
Getting your finances in order before buying might seem like a straightforward concept for most people. But in recent years, the real estate industry has changed significantly, and new Pay Later options have become available to vendors.
When it comes to buying another property, for most vendors the sticking point is the finance. Without the right finance, it can be impossible to buy another property – and for years, vendors have been at the mercy of banks with high interest rates and slow service timings. This has meant missing out on a great property because of the lack of financial confidence.
"I missed a buying opportunity as I had to wait on a loan for a deposit on another building." – John, CampaignAgent client.
With new, alternative financial services like CampaignAgent, vendors can now access the equity in their current home before it reaches settlement – helping homeowners secure a deposit for their next place faster. DepositNow allows vendors to access their equity, anywhere from $30,000 to $250,000 (so long as it is less than 80% of the available equity), with a simple and fast application process. 
With these four rules, vendors can walk into an auction with confidence, knowing they have what it takes to secure the property of their dreams.
Who is CampaignAgent?
CampaignAgent is the leading provider in Pay Now, Pay Later solutions for real estate marketing. For most Australians, buying a house is their greatest achievement and the biggest investment of their lifetime. With our smart finance solutions, homeowners can make the most of the sale of a lifetime.
We firmly believe that with the right support in place, Australians can realise their dreams through property.
Want to learn more about DepositNow? Enquire today.
* DepositNow loans incur a fixed establishment fee from 3.69% of the amount borrowed. An interest charge of 1.67% per 30 days starts on day 61 and is charged daily on the outstanding balance until repayment. Loan repayment is due on the earlier of settlement of your property or 6 months after the date that we fund you.
Read the latest CampaignAgent & real estate news, designed to help you make the most of your home.