---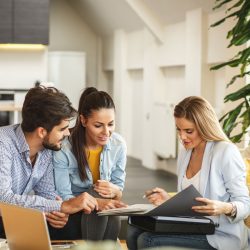 Thinking about buying a new home? Fund your next move with DepositNow.
In a hot market that moves fast, it's more important than ever to have the financial certainty you need to place an offer on your next property.
Whether you're considering upsizing, downsizing, or purchasing a new investment property – most homeowners find they are asset rich, but cash poor. Despite years of paying off their mortgage, most Australians won't have the funds readily available to place another deposit on their next property.
Saving for the deposit on your first home can seem like a lengthy, up-hill battle – that leaves most people wondering, how am I supposed to save for another deposit for my next property?
The good news is that it might be easier than you have imagined to expand your property portfolio – by unlocking the equity in your current home, so you can buy your next with ease. 
Most people think that to purchase their next property, they need to have a deposit ready (like purchasing their first home), however – this isn't always the case. By using the borrowing power against your current home, you can unlock your next move.
Once you've sold your property unconditionally, you can apply for DepositNow. Similar to a short term loan, you can use your equity to buy before your settle (subject to approval) – and once your current home has reached settlement, the funds are repaid. It's simple, fast and flexible. 
What is DepositNow?
If you're ready to move, but don't have the funds ready to go – CampaignAgent can help. Similar to bridging finance, or a short-term loan, DepositNow allows homeowners to access anywhere from $30,000 to $250,000 (or up to 80% of the current equity in your home) so they can fund their next move.
Unlike banks that have lengthy wait times and complicated application processes, CampaignAgent can offer simple, smart financial solutions.
How does DepositNow work?
Once you know it's time to move, unlocking the equity in your current property is easy. As soon as your property has been sold unconditionally, you can apply for DepositNow. Once approved, CampaignAgent places a caveat on your property, so when it reaches settlement, the funds you've borrowed are repaid easily.
DepositNow is easy to access, check the lending criteria.
How much does DepositNow cost?
It's easy to calculate how much DepositNow will cost, with our easy-to-use calculator. CampaignAgent's fees and charges are completely transparent, so you'll never be surprised.
They recently secured a new, bigger family home, thanks to DepositNow. They had recently sold their property, and settlement was still 120 days away. However, they'd just seen the perfect property and wanted to get in and secure it quickly before someone else did. 
Knowing that the bank had a long process to provide them with a bridging loan and that they didn't quite have the deposit they needed. Kylie and Brad took advantage of having early access to the equity in the sale of their current property to bridge their cash-flow gap. 
By accessing $72,000 early, they were able to cover their cash-flow gap, secure the new property by putting down a higher deposit and make payment on the amount borrowed at settlement of their old property.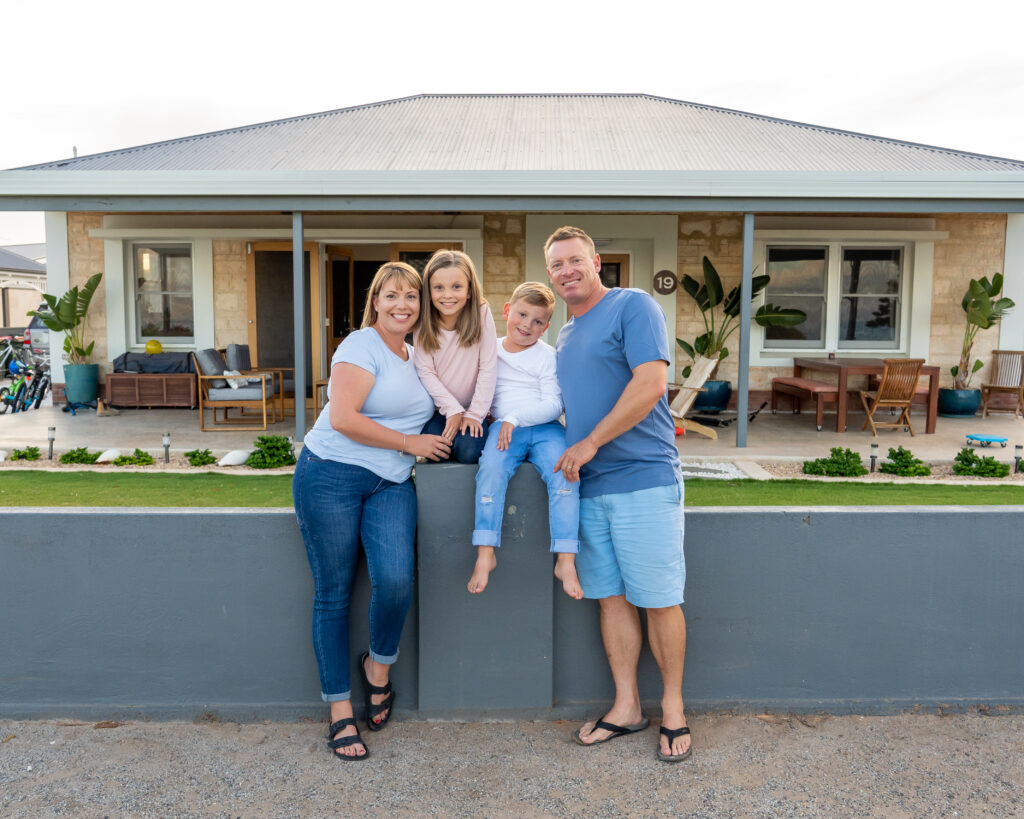 Who is CampaignAgent?
CampaignAgent is the leading provider in Pay Now, Pay Later solutions for real estate marketing. For most Australians, buying a house is their greatest achievement and the biggest investment of their lifetime. When it comes time to sell, homeowners can help their property reach the widest possible audience and drive the highest selling price.
With CampaignAgent, homeowners have the financial freedom to invest in the right marketing campaign for their property, including funding for staging and styling – so they can put their property in the spotlight – with the flexibility to Pay Later.
With CampaignAgent, it's not just about getting the property looking its best – it's also providing access to equity, so homeowners can buy while they sell. With our smart finance solutions, homeowners can make the most of the sale of a lifetime.
We firmly believe that with the right support in place, Australians can realise their dreams through property.
Want to learn more about DepositNow? Enquire today.
Read the latest CampaignAgent & real estate news, designed to help you make the most of your home.