---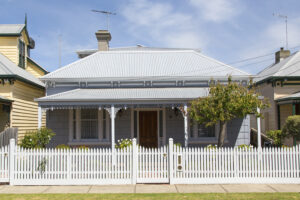 What is the cost of downsizing?
If you're thinking about downsizing your home, there are a few things to consider before you get started – including home to manage your cash throughout the move.
Downsizing your home can make a lot of sense – whether your kids have finally moved out of home, or perhaps the maintenance for your current house is getting too hard to manage – downsizing can help you make the most of your finances.
While downsizing can help you unlock some of the equity in your home, there are a few costs to consider before you get started.
Up-front costs to consider before downsizing
Some of the immediate costs you might face are real estate agent fees, the cost of marketing your property, stamp duty and in some cases, legal fees. Most vendors are surprised to learn the cost of marketing their property. If you've sold a home before, you may have even been asked to pay upfront before your property was listed on the market. Luckily, there are new ways to pay for real estate marketing that won't hurt your wallet.


Yourmortgage.com.au estimates that the upfront cost can take up to 7% of the property price – for example, there would be fees of approximately $28,000 on a property worth $400,000*.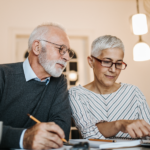 Before purchasing your new place, you may have to consider costs such as:
Transfer fee on the title
Mortgage insurance
Inspection fees
And once you've moved in, you'll need to consider the following costs:
Home & contents insurance
Connecting your gas, water, phone, and internet.
The price you'll pay in the long term
While there are many standard costs involved with selling a home, there are also some larger expenses that you might not be expecting. After all, moving isn't always as simple as moving from point A to point B.
One thing to consider before downsizing is what furniture you'll keep, and what you could potentially sell. Moving to a smaller house might mean some tough choices on what to keep, but if you choose to keep most of your furniture, you may have to consider paying for a storage facility.
When down-sizing, most people will have to rent between selling their current home and purchasing their new one. Whether you're waiting for settlement to access your equity, or you couldn't bid on your next place without financial certainty – the cost of renting should be considered.
This could also mean potentially paying removalists twice – once to move out of your current place and into a rental, and then from the rental to your new place. For most, this is an unavoidable cost.
Luckily, there is a better way to manage your next move.
Access the equity in your home today
Most home-owners are asset rich but cash poor. Despite years of paying off their mortgage, most people won't have direct access to the cash they need to fund their next move. Our latest product, DepositNow, is designed to help people who are downsizing manage their cashflow throughout the selling process, by giving them access to the equity in their home before settlement happens.
You can apply for any amount between $30,000 and $500,000, so long as it is less than 80% of the available equity in your current property. 
Did you know homeowners who downsize can use the equity in their homes to buy?
Rhonda and Sam are looking to downsize now that the mortgage is paid off and the kids have well and truly moved out. 

Sam's about to retire so both Rhonda and Sam think it's time for a lifestyle change. They've just seen the perfect beachside apartment and Sam is keen to make the move. 

Having recently listed and successfully sold their family home for $930,000 their property is now considered to be unconditional with settlement still a further 60 days away. 

They now have the option to access up to $500,000 of the equity of the property. By Accessing DepositNow Rhonda and Sam can ensure they secure the new beachside apartment.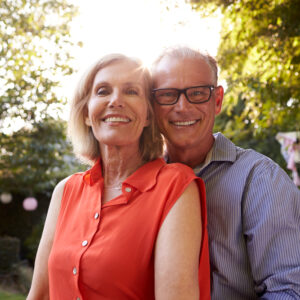 Read the latest CampaignAgent & real estate news, designed to help you make the most of your home.